How do I properly water my plants?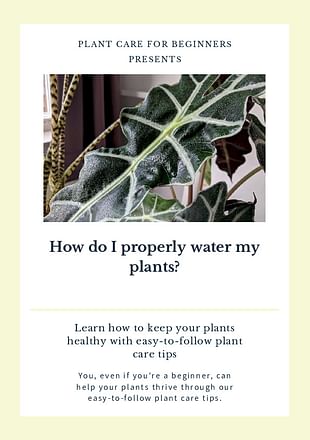 $1.99
Purchase with:
Debit or Credit card
Checkout
Description
Watering your plants is one of the most difficult things about taking care of houseplants. In this plant care guide, we'll have a look at how to water your plants properly, but also how soil can help keep your houseplants hydrated.