How do you know when it's time to water your houseplant?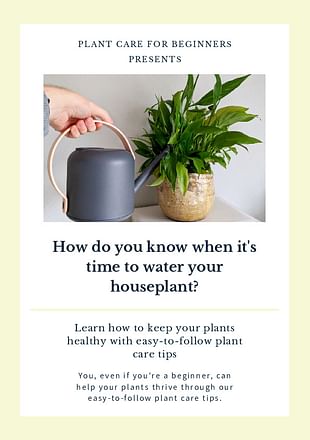 $1.99
Purchase with:
Debit or Credit card
Checkout
Description
Watering your houseplants is one of the most difficult parts of taking care of plants. Everyone, even advanced plant owners, has killed plants before because of too much or too little water. In this plant care guide, we'll look at several ways you can find out if your plant needs to be watered.