How to make your soil retain more water?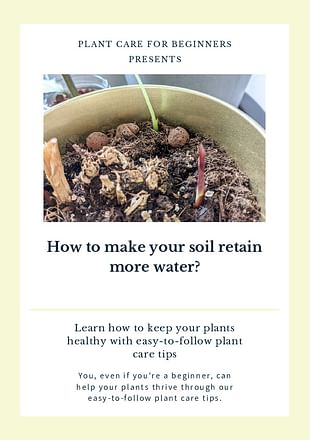 $1.99
Purchase with:
Debit or Credit card
Checkout
Description
Moisture-loving plants thrive in soil that's moist most of the time. But how do you make sure your soil is moist without attracting pests or overwatering your plant? In this plant care guide, we're going to look at several ways you can improve the water retention of your soil to help your plants thrive.