Checklist: How do you know if your houseplant needs water?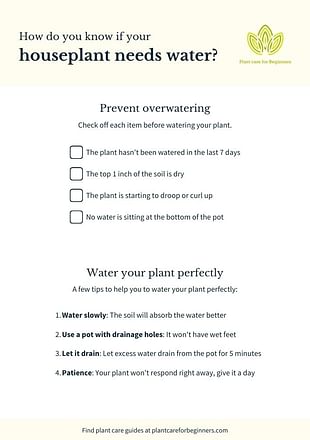 $1.99
Purchase with:
Debit or Credit card
Checkout
Description
It's easy to overwater your houseplants, so is there a way to make sure you don't? Yes there is! Follow this easy checklist to find out if you need to water your houseplant or if you should wait a little longer.