Which plants can you grow in Leca?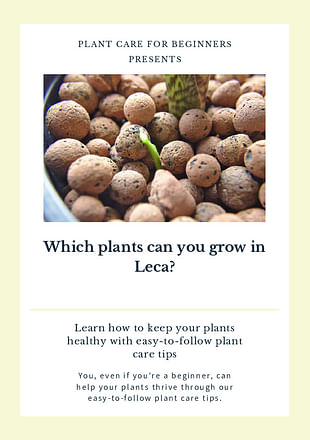 $1.99
Purchase with:
Debit or Credit card
Checkout
Description
Leca is a very versatile growing medium for your houseplants, but whether or not you can grow your favorite houseplant in Leca depends on a few things. In this post, we're going to find out which plants work well with Leca and which ones might not do too well with it.