What is Vermiculite and how can you use it with houseplants?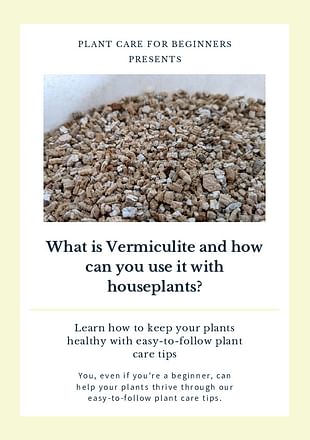 $1.99
Purchase with:
Debit or Credit card
Checkout
Description
Vermiculite is a soil-less growing-medium that's perfect to use when propagating your plants or to help your soil retain more moisture. It helps to make your soil a great place to grow new roots and grow more quickly. In this guide we're going to look at what Vermiculite is and how you can use it with your houseplants.