Do different types of soil matter for your plant's health?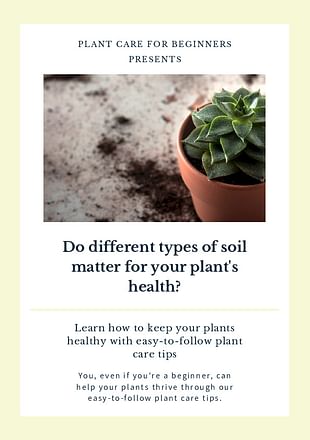 $1.99
Purchase with:
Debit or Credit card
Checkout
Description
If you've ever been to a plant shop, you might have seen all kinds of different bags of soil. When you're just starting out in your plant journey, this can be confusing. Which bag do you need for your plant? Does it matter which soil I use for my plant? In this plant care guide, we'll look more into this and you'll discover how to find the perfect soil for your plants.