Can you bring a houseplant outdoors?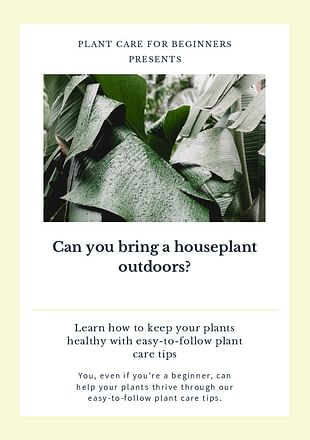 $1.99
Purchase with:
Debit or Credit card
Checkout
Description
A lot of plant owners have probably tried to bring houseplants outside. Some plants can handle this and other can't. But which plants can go outside and what do you need to keep in mind? In this guide we'll go over everything you need to know if you'd like to bring your houseplants outside.