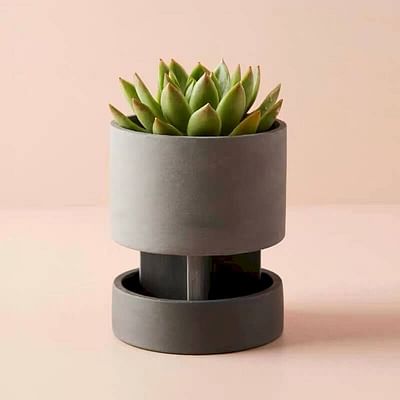 Set of 8 Terracotta Clay Pots - Great for Succulent & Cactus Nursery Planter, DIY Craft Projects, Wedding and Party Favors (3inchx 3inch)? Set of 8 Terracotta Clay Pots - Great for Succulent & Cactus Nursery Planter, DIY Craft Projects, Wedding and Party Favors (3inchx 3inch)? Set of 8 Terracotta Clay Pots - Great for Succulent & Cactus Nursery Planter, DIY Craft Projects, Wedding and Party Favors (3inchx 3inch)? Set of 8 Terracotta
Description
PACK OF 8 CLAY POTS FOR INDOOR, OUTDOOR PLANTS: This pack of 16 miniature plant pots are made of clay and are designed for use with succulents and other small plant varieties. Each one feels smooth and natural to the touch

DIMENSIONS: Opening Diameter: 3.1 Inches; Pot Base Diameter: 2.1 Inches; Pot Height: 3.1 Inches

Succulent Plants' Favourite - Featured with water-permeable and breathable, most succulent, cactus or some other plants can thrive without any resistance in such a little pot; Design with a drainage hole at the bottom, which contribute a lot to rhizomatous respiration and effectively prevent root from rotting.

Lovely Appearance & Simple Design - Ideal Decoration for your bedroom, kitchen, study or office, desktop, windowsill, balcony, etc; Perfect Gift for wedding, birthday, party, Christmas and so on; Great Idea for school children to learn about garden planting. Anyone will love them for the first sight !

Notice - Plants for demonstration purpose only, Not included; Pots are smaller than the picture displayed actually.
Additional details
Features
Manually verified quality product
Great value for the price
Customers also bought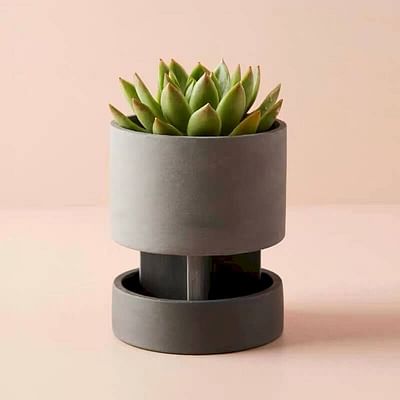 T4U 10.5CM Terracotta Clay Pots Pack of 6 - Small Craft Nursery Plant Pot Water Permeable Succulent Cactus Pottery Planter DIY Home Office Desktop Windowsill Ornament Decoration Wedding

Taking care of succulents is not always as easy at people make it seem. There are a few tricks to make taking care of them much easier. In this post, we'll go over what you need to know to take care of succulents successfully.

Drainage holes can be quite confusing for a lot of beginning plant owners, because all plants need a drainage hole right?! In this plant care guide, we're going to look at everything you need to know about drainage holes and how you can use the different pots with your plants.

A lot of plant owners have probably tried to bring houseplants outside. Some plants can handle this and other can't. But which plants can go outside and what do you need to keep in mind? In this guide we'll go over everything you need to know if you'd like to bring your houseplants outside.