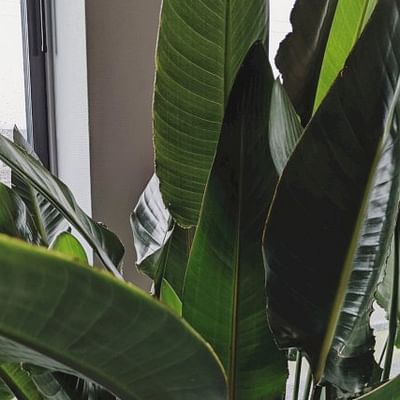 Perennial Tropic Exotic Blooms Bright Summer Strelitzia Exotic Bird of Paradise House Plant Half- Hardy Perennial Flowering House Plants Grow Your Own 2X 9cm Potted Plant by Thompson and Morgan
Description
Bring a tropical burst of colour into your own garden with the impressive bright citrus orange exotic blooms and giant paddle-shaped emerald green leaves, a fantastic summer edition to the garden.

Bird of Paradise outdoor plants can be plunged into a sunny border for an instant brightening effect or kept in a container on a sunny patio. In autumn and winter his perennial can also be brought inside and placed into a sunny room to give you a taste of summer all year round.

The strelitzia plant is the perfect half-hardy perennial but if protected over winter it can grow to some incredible sizes, making those tropical features look even more striking.

Potted plant; supplied as 2 x Strelitzia Bird of Paradise 9cm Potted Plants. Supplied with T&M's very own cultural instructions on how to care for your plants.

Your satisfaction guaranteed; we want you to be 100% satisfied with any product you buy from us. If you're not 100% happy then neither are we, so let us know and we'll replace your product or give you your money back.
Additional details
Features
Manually verified quality product
Great value for the price

Find out which houseplants are easy to care for and love the sun. Learn how to pick a spot in your home, water them properly, give them good light and other great tips.

The Bird of Paradise is one of the most well-known tropical houseplants. Surprisingly, it's quite easy to take care of this plant. In this plant care guide, we're going to find out how you can best take care of this beautiful and fast-growing tropical houseplant.