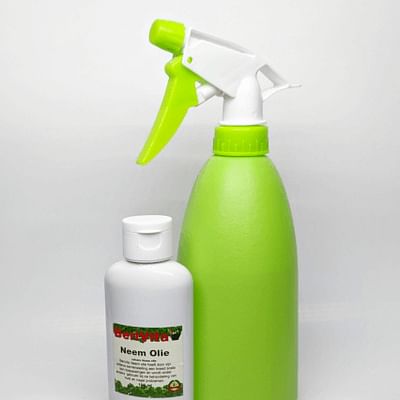 Empty Amber Glass Spray Bottles with Labels - 16oz Bottle for Essential Oils, Gardening, Cleaning Solutions, Pets, Plants , and Hair Misting - Durable Trigger Sprayer with Mist and Stream Option
Description
2 pack of bottles with uv protection that protects against degradation from ultraviolet light and keeps your essential oils safe plus the glass is not affected by strong oils like citrus. bpa and lead free.

Great design that fits in your hand but is large enough that you will not have to constantly refill. Looks great and is sturdy with a reliable squeeze trigger sprayer. Includes 2 caps and 4 sally's organics labels.

Save money, help the environment, and reduce plastic chemicals in your house with a clean chemical free reusable mister for all your liquid sprays

Refill with whatever you make at home. Unlimited uses include mixing your own cleaners, spraying plant like succulents or herbs, home linen spray for ironing, hair moisturizing spray, pet sprays for fleas or odor, natural air freshener for the house, floor or carpet cleaner, vinegar and water mixture for cleaning windows, cosmetic face moisturizer, washing vegetables, bathroom deodorizer and homemade skin and beauty recipes.

Order one now and If you are not absolutely satisfied for any reason, simply contact us and we will happily refund your money.
Additional details
Features
Manually verified quality product
Great value for the price
Customers also bought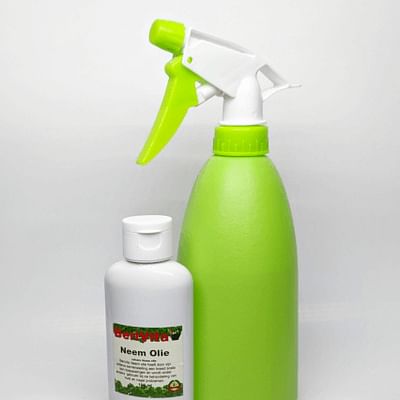 SPRAYZ Large 500ml Spray Bottles For Cleaning and Gardening, Plant, Water, Durable Trigger Sprayer, Refillable, Spray Upside Down, All Directions, Clear Plastic Bottle 2x 500ml

Your plant can be a mystery at times. One day it's doing well and the next it's struggling. If you've experienced this before you know that finding out what's wrong is not easy. The symptoms your plant is showing can mean a lot of different things. It's difficult to deal with this. Luckily there is a way out!

Neem Oil is quite well-known in the plant community as a way to prevent pest infestations. In this guide, we'll talk about everything you need to know about Neem Oil. We'll even give you a recipe for making your own Neem Oil mixture for much cheaper than you can buy in stores.

What do you do to get rid of spider mites from your houseplants? We'll answer that question in this guide and we're going over how you make sure your plant recovers quickly.