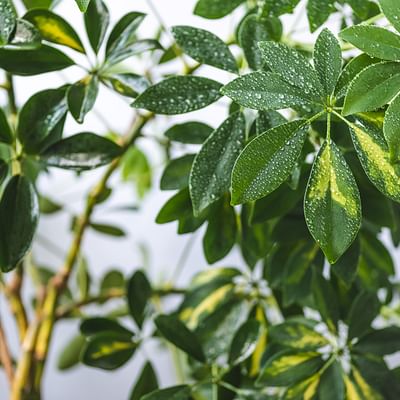 House Plant Shop | Schefflera Arboricola 'Umbrella Plant' - 4" Pot | Live Indoor Plant | Easy to Care | Natural Décor Plant | Great Gifts| Free Care Guide
Description
PLANT DESCRIPTION: The Umbrella plant is the dwarf version of the larger Schefflera Acrinophylla native to Taiwan. This evergreen wields very slender stalks with oblong leaves arranged in a circular fashion at the end of each stem. This particular variega
ENLIVENS YOUR HOME: Add more color and beauty to your space or office with an easy to care for houseplants. Not only it can enliven your house but also helps to improve your mood and health as well!
IMPROVES CONCENTRATION & PRODUCTIVITY: Indoor plants is proven to improve your focus, productivity and reduce your stress levels which make it perfect not just for your home but your space work as well.
PLANT CARE GUIDE: Worrying of how you will look after your newly bought indoor plants? We got you! With every order comes with a free care guide of different plants that we offer to help you take care of your plants!
FROM OUR (GREEN)HOUSE TO YOURS: Our large variety of indoor plants are grown and now shipped from our Southern California & Florida greenhouses. We are working around the clock and committed to provide the best online shopping plant experience.
Additional details
Features
Manually verified quality product
Great value for the price
Customers also bought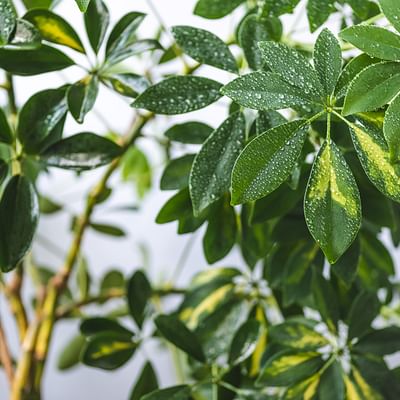 Indoor Plant -House or Office Plant -Schefflera Trinette arborea Variegata - Variegated Umbrella Plant 90CM

Learn tips and tricks on how to properly water, fertilize, repot, and prune the Schefflera (Umbrella Tree). Discover common pests that might affect your plant and find out if it's toxic for cats and dogs. With a few simple steps, you can successfully take care of an Umbrella Tree.