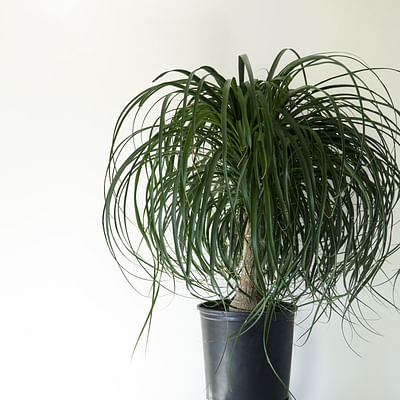 Costa Farms Ponytail Palm Bonsai, Live Indoor Plant, 15 to 20-Inches Tall, Ships in Scheurich Ceramic Planter, Fresh From Our Farm, Excellent Gift or Home Décor
Description
EASY CARE! Keep the soil of Ponytail Palm on the dry side. Water sparingly--only when the soil feels dry. This easy-care plant stores water in its trunk.

LOVES INDOOR LIGHT: Ponytail Palm thrives best in bright light.

BONUS! A VANILLA CREAM DECORATOR POT: Ponytail Palm is planted in a 6.75-inch Scheurich pot. The plant is grown with care by the horticultural experts at Costa Farms.

REAP HEALTH BENEFITS: Studies show that raising plants such as Ponytail Palm help clear indoor air of pollutants. Having plants in your home improves your mood, sparks your creativity, and reduces stress.

ENJOY LIVING HOME DÉCOR: Ponytail Palms look like living sculptures. This healthy plant ships at a minimum of 20 inches tall. Keep this plant for yourself or give as a gift!
Additional details
Features
Manually verified quality product
Great value for the price
Customers also bought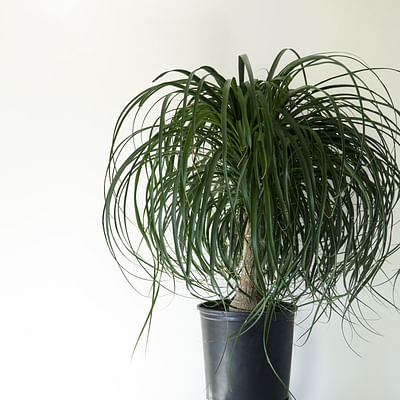 Beaucarnea Recurvata | 40-50cm Potted Ponytail Palm | Indoor Plant Gift

In this guide, we're going to look at the best pet friendly houseplant that you can safely keep around your cats and dogs. These plants are non-toxic and recover from (accidental) damages quite quickly.

Find out which houseplants are easy to care for and love the sun. Learn how to pick a spot in your home, water them properly, give them good light and other great tips.
The Ponytail Palm is an incredible looking plant and it's perfect for those of us who own cats or dogs. In this plant care guide, we're going to look at this tree-like houseplant and find out how to take care of it.