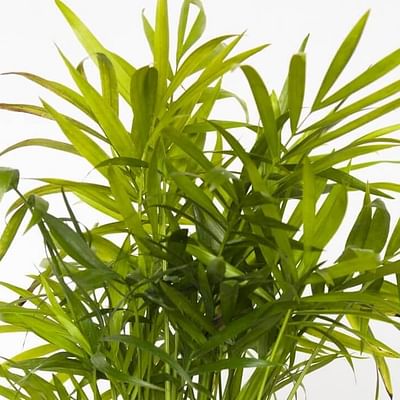 American Plant Exchange Chamaedorea Elegans Parlour Palm Live Indoor Houseplant, 6" Pot, Light Green Air Purifier
Description
The beautiful and easy to care for ""Victorian"" Parlour palm was considered a sign of status and prestige during Englands Victorian era

This is a great plant for the beginner or the seasoned houseplant collector

Loved by interior designers for its soft whispy and delicate fronds; ideal size for desks, table and counter tops, and window sills in-home or office

It's multiple stems and fronds can live for 40 days when cut and are often used for flower arrangements wreaths and decorations

Measures from 10-12" tall from the bottom of the plastic containers to the top of the leaves

Houseplants can make your home more beautiful, purify your air, boost your mood, and relieve dryness by raising the humidity in your rooms

Good for your health, a NASA study identified the Areca as one of the top air purifying plants to remove harmful chemicals from the air in your home
Additional details
Features
Manually verified quality product
Great value for the price
Customers also bought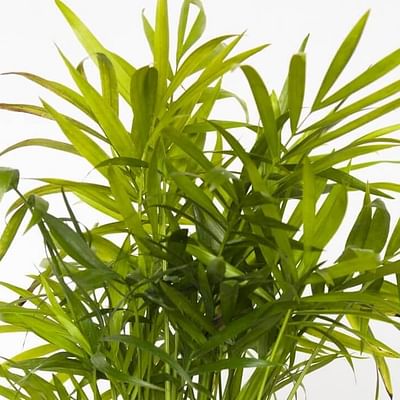 Parlor Palm

In this guide, we're going to look at the best pet friendly houseplant that you can safely keep around your cats and dogs. These plants are non-toxic and recover from (accidental) damages quite quickly.

Low-light plants are amazing plants that don't require as much sunlight exposure as other plants, while they can still thrive. Low-light plants, however, are often overlooked as being low-light plants. Especially as a beginner, others will tell you that plants need sunlight to grow. In this post, we're going to highlight 5 beginner-friendly and low-light loving plants.

A Palm, and the Parlor Palm especially, is a great first plant to start your plant collection. They're plants that are great for those darker places in your house where not a lot of other plants can grow. Palms are low-maintainance plants and they're also quite forgiving plants. In this guide, we'll go over everything you need to know to take care of your Parlor Palm.