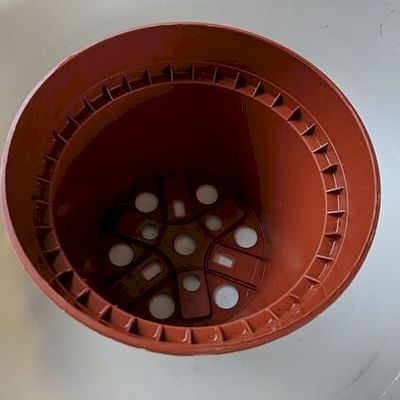 Delxo 50 Pcs 6 Inch Plants Nursery Pots Reusable Plant Seeding Nursery Pot Waterproof Plastic Pots Seed Starting Pots
Description
Package Include:50pc plants nursery pots. Nursery Pot dimensions : 6 Inch(13 cm)Round At the Top. 6*6*5.1"(15cm*15cm*13cm).

Material:The pots are made of lightweight, soft and thin material, which will deform but not broken under pressure and extrusion. They are washable and reusable.

Drainage Systerm:Adorable Nursery Pot bottom has small Drain holes to keep soil drained and ventilated.

Make Your Own Garden:Set of 50pc flower pots are suitable for planting most small and medium-sized plants,Vivid Lovely colors.Separate drip trays,Can Decorate your garden,your office and room with plants.

Widely Used:Perfect for starting seedlings, or transplanting seedlings from smaller cells into these pots. Starting an indoor garden is easy with our bulk pack of nursery pots.Great for garden lovers.
Additional details
Features
Manually verified quality product
Great value for the price
Customers also bought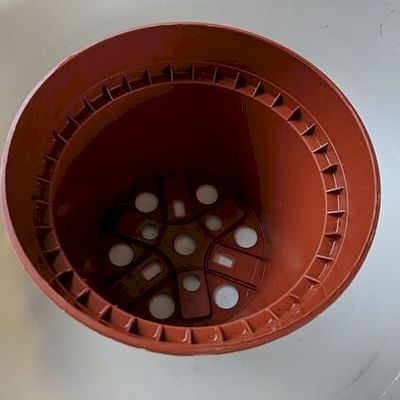 LATERN 50Pcs 15cm Plastic Plant Flower Pots Lightweight Seed Starting Pots Nursery Seedlings Pots Flower Plant Container (15 x 13cm)

In this guide, we'll go over the process of converting a Monstera Deliciosa planted in soil to planting it in Leca. This process is very similar for any Monstera, so if you don't have a Monstera Deliciosa you can still follow along with the steps.

Watering your houseplants is one of the most difficult parts of taking care of plants. Everyone, even advanced plant owners, has killed plants before because of too much or too little water. In this plant care guide, we'll look at several ways you can find out if your plant needs to be watered.

Spider plants grow really quicklu and need to repotted quite frequently compared to other plants. It's complicated, but there are a few good things to know before you do this. In this guide, we'll go over everything you should be mindful of when repotting spider plants.