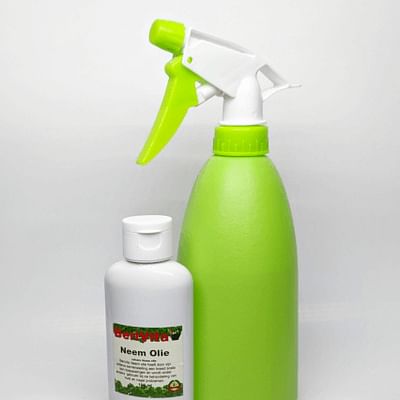 Neem Oil - Pure Organic Neem Oil Plant Spray - Cold Pressed Neem Seed Oil Leaf Polish (8 oz) High Azadirachtin Neem Oil Concentrate
Description
Pure Neem Seed Oil – Our plant neem oil is 100% organic and all natural with a high Azadirachta content. It is cold-pressed to retain all of its vitamins and proteins necessary for plant health.

Safe For Cosmetics - Totally free of additives and fillers means an abundance of effective cosmetic uses including shampoos, moisturizers and many more. It is also safe for lady bugs, bees, and butterflies!

High Quality – We source our neem oil for plants from small scale organic farmers in India to ensure the highest quality of neem oil.

Just One Ingredient – Our organic plant neem oil only contains one ingredient – neem oil. You can ensure that you are purchasing 100% pure and all-natural neem oil.

Easy To Use – Dilute and spray onto plants for mineral oil free leaf shine spray! Use this neem oil for plants that look a little dull and need a shine!
Additional details
Features
Manually verified quality product
Great value for the price
Customers also bought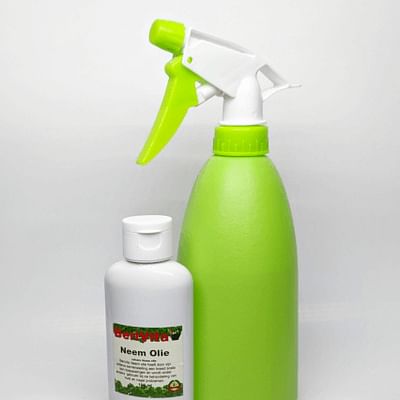 Garten Gluck Leaf Spot Treatment - Organic Neem Oil for Plants Spray: A Natural Garden Bug Spray for Plants & Neem Oil Spray For Plants - Insect Repellent & Bug Repellent for House Plants - 250ml

Your plant can be a mystery at times. One day it's doing well and the next it's struggling. If you've experienced this before you know that finding out what's wrong is not easy. The symptoms your plant is showing can mean a lot of different things. It's difficult to deal with this. Luckily there is a way out!

Neem Oil is quite well-known in the plant community as a way to prevent pest infestations. In this guide, we'll talk about everything you need to know about Neem Oil. We'll even give you a recipe for making your own Neem Oil mixture for much cheaper than you can buy in stores.

In this plant care guide, you'll find everything you need to know to take care of the Cast Iron Plant (Aspidistra elatior). Learn how to water, fertilize, propagate and repot your plant. Keep it healthy with tips on dealing with pests and other issues you might find.