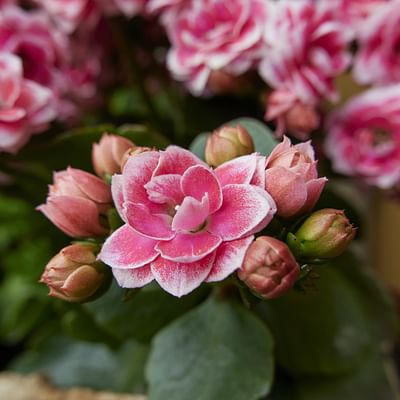 Kalanchoe Live Succulents Plants Live Flowers (3 Pack), Kalanchoe Plant Live Succulent Plants, Kalanchoe Plants Live Indoor Plants Live Houseplants, Fresh Flowers for Delivery Prime by Plants for Pets
Description
PLANT PACK: Each order includes a variety of 3 kalanchoe in 3.5" nursery pots. Our real plants and live house plants complement flowers for decoration and succulent decor. Enjoy easy to grow house plants for delivery prime - order today, unbox fast.

LIVE PLANTS: These decorative plants have small flowers, requiring minimal watering and little sunlight. Our low light house plants like these and more thrive easily. Display as an indoor plant, or beside outdoor flowers and patio plants.

OUTDOOR PLANTS: These succulents live easily outdoor in warm climates, and their decorative flowers make for great outside plants. Replant in a hanging planter or cute plant pots to enjoy our real succulents as plant decor for your backyard or patio.

PLANT GIFTS: Real succulent plants are a lovely edition to live succulent arrangements or an indoor garden, making our flowering plants perfect for gifting. Pair with potting soil, decorative flower pots or jade as gardening gifts for women you love.

ABOUT PLANTS FOR PETS: Plants and animals make everything better, from simply raising our spirits to enriching our everyday lives. That's why a portion of every purchase is directed to our mission to help place shelter animals in happy homes.
Additional details
Features
Manually verified quality product
Great value for the price
Customers also bought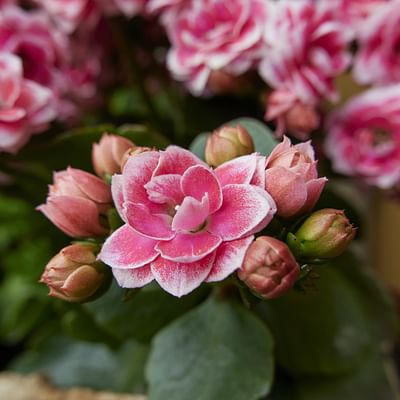 Kalanchoe Rosalina Mix - 4 Plants

Wondering how to take care of your Kalanchoe? In this plant care guide, we're going to look at everything you need to know to successfully take care of your Kalanchoe, from watering frequency to light requirements.