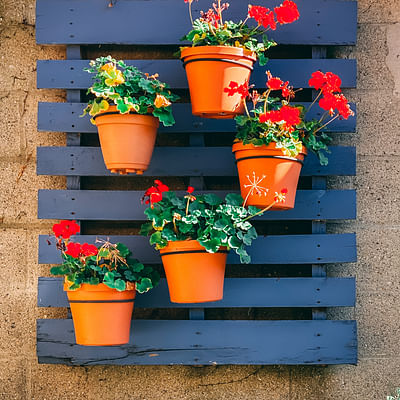 Bouqlife Macrame Plant Hangers with Pots Included No Tassel Set of 3 Indoor Hanging Planters Holder with Trays & Hooks 34" / 26" / 20"
Description
Perfect Hanging Planters for Indoor Plants -- package includes 3 Pcs macrame plant hangers in different size 34" / 26" / 20", 3pcs plastic plant pots and plant saucers in different size 7" / 5.5" / 4.5", and 3pcs of hooks.

TASSEL FREE -- This Macrame plant hangers with pot included set lacks the tassels common on many other macramé plant holders, saving space while avoid pets destroying your plants.

High quality PP Plastic Plant Pots: These white pots for plants come with drainage hole in the bottom to let exceed water flow out to help prolong the life of your plants, and the saucers are provided to catch excess water.

Eco-Friendly and Durable: these hand-braided plant hangers are handmade with 100% cotton rope that is braided into four legs to support an open weave basket for holding your greenery. Add a touch of elegance and beauty to your home, bedroom, balcony or patio.

Minimalist Boho Home Decor: create a dreamy floating garden with this set of 3 hanging planters, it will be a special gift for your family or friends, also great for housewarming, birthday, wedding, Christmas, and more!
Additional details
Features
Manually verified quality product
Great value for the price

Picking the right pot for your succulent could be difficult for beginners. In this guide, we go over things you need to keep in mind when picking out the perfect pot for your succulent to help it stay healthy and thrive.

Philodendrons are beautiful plants that grow vines with heart-shaped leaves. In this guide, we'll go over how you can take care of a Philodendron plant yourself and help it to grow and thrive.