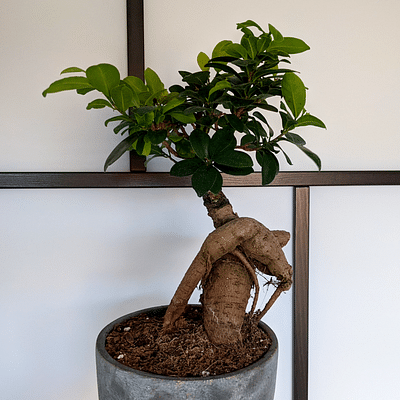 Ficus Ginseng Indoor Bonsai Tree
Description
Your lucky friend, loved one, or neighbor will be thrilled to welcome this charming Ficus Ginseng tree into their home. Its sturdy trunk and twisted roots embody life, strength, and resilience. This hardy indoor bonsai tree is covered in thick, glossy leaves and will do well in most light conditions.
Additional details
Features
Manually verified quality product
Great value for the price
Customers also bought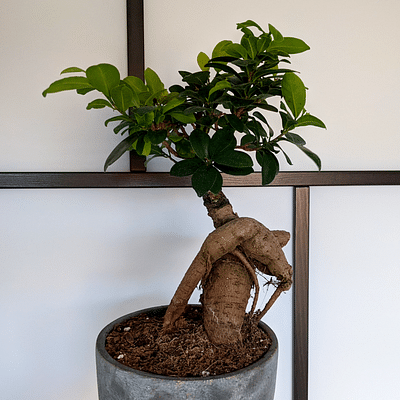 Brussel's Bonsai Live Gensing Grafted Ficus Indoor Bonsai Tree-6 Years Old 8" to 12" Tall with Plastic Grower Pot, Medium, Blank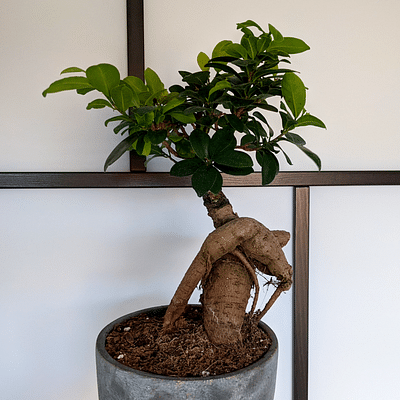 Ficus Ginseng Indoor Decorative Chinese Bonsai Live Houseplant in 12cm Pot

In this plant care guide, we're going to look at how you can take care of a Ficus Ginseng, an indoor Bonsai Tree. A lot of Bonsai Trees grow outside, but a select few trees also do well indoors, like the Ficus Ginseng. We'll look at all the basics on how to help your Ficus thrive in your house!