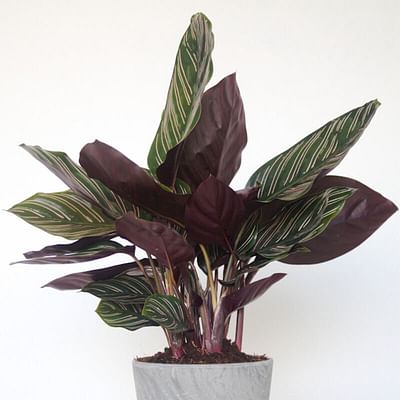 American Plant Exchange Calathea Ornata Pinstripe Real Live Plant 6" Pot, Green and Pink Striped Foliage
Description
The stunning green and white pinstriped leaves with burgundy purple undersides make the rare Calathea Ornata a very eye catching exotic houseplant
Bold Pinstriped leaves make a statement for tabletops and counters in bathrooms and kitchens and they are fantastic on low plant stands or the floor
Prayer plants stunning leaves fold up at night and they are ideal for desks, tables, countertops, and window sills in low light indoors or outdoors
This tropical low maintenance easy care and pet safe 6" house plant is 12-14" tall from the bottom of the pot to the top of the leaves
Houseplants make your home more beautiful, clean your air, boost your mood, help you sleep, and relieve dryness by raising the humidity in your rooms
Additional details
Features
Manually verified quality product
Great value for the price
Customers also bought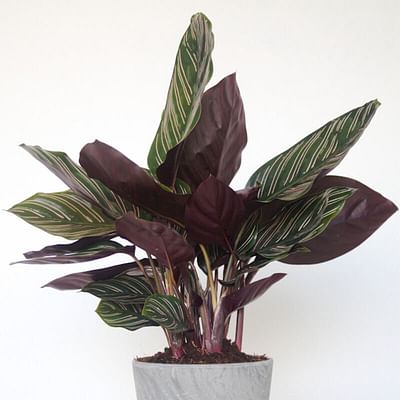 Calathea Ornata | Premium 30-50cm Potted Plant | Ideal for Home or Office

In this guide, we're going to look at the best pet friendly houseplant that you can safely keep around your cats and dogs. These plants are non-toxic and recover from (accidental) damages quite quickly.

Calatheas are notoriously tough plants to keep alive, because they require a lot of humidity, a level that's quite difficult to achieve if you live in a colder climate. But there is some light at the end of the tunnel: Leca.

In this guide, we're going over some tips on how to care for a Calathea Ornata. These plants can be fussy, but once you learn some of the tips and tricks from this post, your plant should be easier to care for.