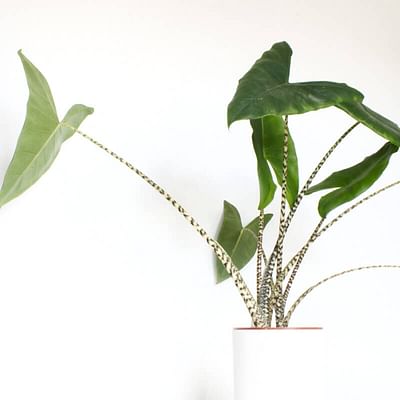 Plant Theory 65cm Alocasia Zebrina Indoor Houseplant 17cm Pot
Description
Fresh From The Nursery, Low Maintenance & Easy to Grow

Style Tip: Add to a living room for a striking focal point.

Preferred Location: A bright room, but away from direct sunlight

The plant pictured is fresh from our nursery and details what you are going to receive. Your plant will arrive in a standard nursery pot.

Plant Theory has sustainability at its heart. This means that every plant will be delivered in environmentally friendly packaging. The intuitive box design is plastic free and will keep your plant safe on their journey to your door.
Additional details
Features
Manually verified quality product
Great value for the price

Wondering if Leca is the right growing medium for you? Here's a look at the pros and cons of using lightweight expanded clay aggregate to grow your plants.

Adding plants to your home is a great way to improve air quality, bring beauty into your space, and boost your well-being. In this plant care guide, we will explore the 10 healthiest houseplants for your home and see how and why they improve your health.

Alocasia Zebrinas can grow quite quickly in the spring and summer. If your has, you might need to repot it to a bigger pot. In this plant care guide, we'll have a look at how you can repot your Alocasia Zebrina and help it grow.